Part 5: What is Fundamental Analysis?

Employment Indicators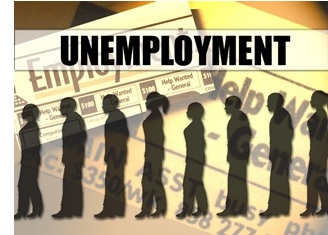 The most important employment announcement occurs on the first Friday of every month at 8:30 am EST. This announcement includes the unemployment rate; which is the percentage of the work force that is unemployed, the number of new jobs created, the average hours worked per week, and average hourly earnings. This report often results in significant market movement. You will often hear traders and analysts talking about "NFP", this means Non-Farm Employment report, and it is perhaps the one report each month that has the greatest power to move the markets.
Durable Goods Orders
The durable goods orders report gives a measurement of how much people are spending on longer-term purchases, these are defined as products that are expected to last more than three years. The report is released at 8:30 am EST around the 26th of each month and is believed to provide some insight into the future of the manufacturing industry.

Retail Sales Index

The Retail Sales Index measures goods sold within the retail industry, from large chains to smaller local stores, it takes a sampling of a set of retail stores across the country. The Retail Sales Index is released at 8:30 am EST around the 12th of the month; it reflects data from the previous month. This report is often revised fairly significantly after the final numbers come out.
Housing Data
Housing data includes the number of new homes that a country began building that month as well as existing home sales. Residential construction activity is a major cause of economic stimulus for a country and so it's widely followed by Forex participants. Existing home sales are a good measure of economic strength of a country as well; low existing home sales and low new home starts are typically a sign of a sluggish or weak economy.

Interest Rates
Interest rates are the main driver in Forex markets; all of the above mentioned economic indicators are closely watched by the Federal Open Market Committee in order to gauge the overall health of the economy. The Fed can use the tools at its disposable to lower, raise, or leave interest rates unchanged, depending on the evidence it has gathered on the health of the economy. So while interest rates are the main driver of Forex price action, all of the above economic indicators are also very important.