Part 9: Common Forex trading mistakes and traps
Common Forex trading mistakes and traps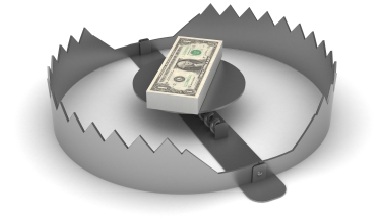 There are common mistakes and 'traps' that give nearly all traders trouble at some point in their trading careers. So, let's cover the most common mistakes that traders make which keep them from making money in the markets:

• Analysis-paralysis
There is a virtually unlimited amount of Forex news variables that can distract a trader, as well as tons and tons of trading systems and trading software. You'll need to sift through all of these variables and forge a trading strategy that is simple yet effective, warning; this can be a very a difficult task for beginner traders.
The reason why, is that most traders seem to think that 'more is better', when in reality 'more' is actually worse, as it relates to Forex trading. There really is no need to sit in front of your computer for hours on end analyzing Forex news reports or numerous indicators. My trading philosophy is that all variables that affect a market's price movement are reflected via the price action on a price chart. So, spending your time and money on trading software, systems, or analyzing news variables is simply a waste. Furthermore, many traders get analysis-paralysis, this occurs when a trader tries to analyze so many market variables that they exhaust themselves to the point of making silly emotional trading mistakes.
• Over-trading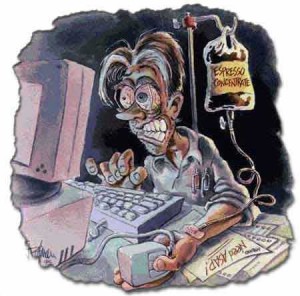 Most traders do not make money in the markets over the long-run for one simple reason: they trade way too much. One curious fact of trading is that most traders do very well on demo accounts, but then when they start trading real money they do horribly. The reason for this is that in demo trading there is virtually no emotion involved since your real money is not on the line. So, this goes to show that emotion is the #1 destroyer of trading success. Traders who over-trade are operating purely on emotion.
Trading when your pre-defined trading edge is not actually present is over-trading. Trading if you have no trading plan or have not mastered a trading edge yet is over-trading. Essentially, you need to know EXACTLY what you're looking for in the market and then ONLY trade when your edge is present. Trading too much causes you to rack up transaction costs (spreads or commissions), and it also causes you to lose money a lot faster since you are purely gambling in the market. You need to take a calm and calculated approached to the market, not a drunken-gamblers approach…which seems to be the favored approach of many traders.
Go To Next Page To Continue Reading